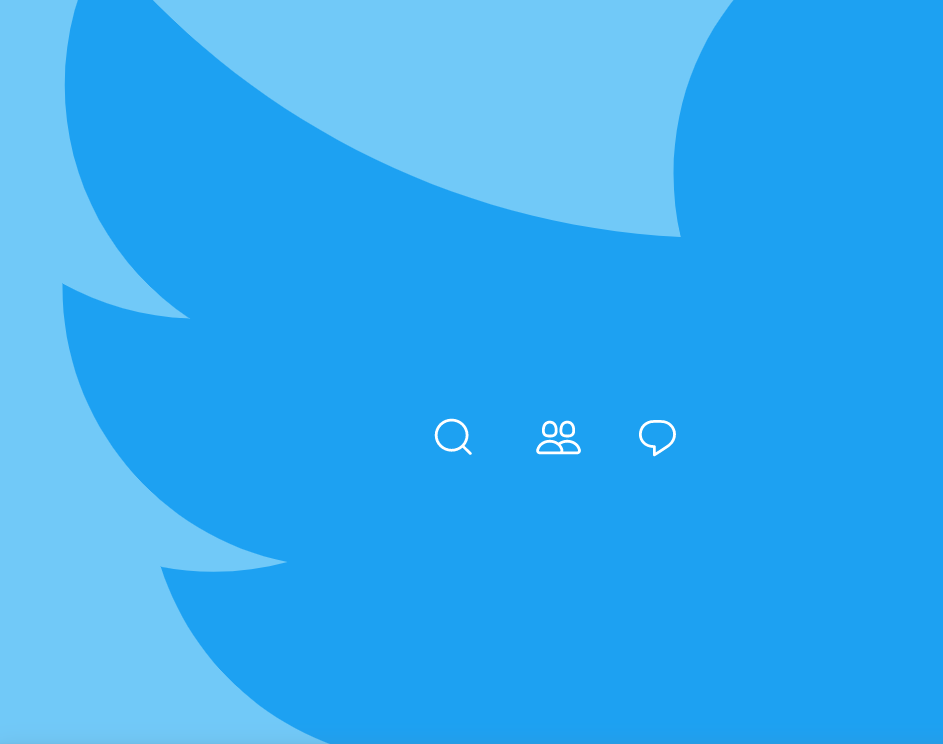 The following are some of the top climate change legal influencers on Twitter. They are some of the best lawyers, legal academics and legal organisations trying to turn the tide on climate change through change in the law across many different jurisdictions.
If you think anyone else is worth following for climate change law updates please do tweet us @climateblawg. [Editor's note at 10th October – see below this list for even more, based on the very helpful engagement on Twitter)
So, in no particular order (why not follow them all?):-
1. Professor Michael Gerrard
Professor of environmental & energy law. Founder & Director of Sabin Center for Climate Change Law, Columbia U. Dave & Bill's dad, Amelia's & Neri's grandpa.
New York
https://climate.law.columbia.edu/
2. Sabin Center
Columbia Law School's Sabin Center for Climate Change Law develops legal techniques to address climate change and trains the next generation of leaders
New York, NY
https://climate.law.columbia.edu/
3. Mike Burger
Executive Director of the Sabin Center for Climate Change Law, Columbia Law School. Bike commuter. Native New Yorker.
New York, NY
https://climate.law.columbia.edu/directory/michael-burger
4. Lynette Purves
UK Director & Legal Counsel at green energy co @ERG_UK. Charity Trustee at @2050ClimateGrp. Inverness-born. Edinburgh-based. Views my own.
Edinburgh, Scotland
http://renewableenergypodcast.podbean.com/mobile/
5. The [Chancery Lane] project
An innovative UK pro bono project. Our mission is to re-wire contracts and create model laws to enable communities and businesses to fight climate change.
https://chancerylaneproject.org/
6. Canada Climate Law Initiative
CCLI examines the legal basis for boards & fiduciaries to consider climate in decision-making. Mené par @AllardLaw & @OsgoodeNews @comclimatelaw
Canada
7. Climate Law Australia
Climate Law Australia is the independent source of news, analysis and opinion about Australian and international climate law and policy.
Australia
8. Jocelyn Stacey
Law Prof. @UBC Emergencies. Disaster. Climate Change. Environment. Law. Democracy.
Vancouver, Canada
https://papers.ssrn.com/sol3/cf_dev/AbsByAuth.cfm?per_id=2028363
9. James Prest
Research and writing on renewable energy and climate law and policy at the ANU College of Law and the ANU Energy Change Institute
Canberra, Australia
https://law.anu.edu.au/people/james-prest
10. Dan Bodansky
Regents' Professor, Arizona State University. International environmental law and climate change law. Opinions my own.
Scottsdale, AZ
11. Benoit Mayer
Law scholar, tweets on climate law / politics, also tweets on international law @cuhklaw
Hong Kong
12. Jennifer Hijazi
Reporter covering climate change & the law for @EENewsUpdates || desert rat and @uarizona alum
Washington, DC
https://www.eenews.net/staff/Jennifer_Hijazi
13. Samantha A. Medlock
Senior Counsel, House Select Ctte @ClimateCrisis. Fmr Obama advisor @WhiteHouseCEQ44
& OMB. #Climate science, finance & law. Opinions are mine. She/Her
Washington, DC
14. NY Renews
Coalition of 200+ organizations and the force behind the nation's strongest climate law. We fight for good jobs and climate justice.
New York, USA
15. Sara Hayat
Lawyer|Consultant, trying to focus on climate change law & policy. LLM @UMichLaw , LLM @DurhamLawSchool , LLB @UoLondon. Cricket fan. Views mine. @ClimateActionPk
Pakistan
16. Eliza Northrop
International Environmental Lawyer specializing in climate law and policy, indigenous rights and equity. All tweets are my own.
Washington, D.C.
https://www.wri.org/profile/eliza-northrop
17. Yael Lifshitz
Lecturer @KCL_Law ; teaching and writing on Property law and theory, Energy law, natural resources. KCL Climate Law and Governance Centre; Fellow @NYUGuarini
London, UK
18. Sophie Marjanac
Climate Accountability Lead at ClientEarth. Climate change law and litigation, environmental law and human rights. #climatejustice for ??‍? & ?
London, England
19. Margaretha Wewerinke
Assist Prof @GrotiusCentre & Adj Senior Lecturer @UniSouthPacific | Attorney @blueoceanlaw | Climate Law & Litigation | Human Rights | http://climatejustice.fund
The Hague, The Netherlands
https://www.universiteitleiden.nl/
20. Joana Setzer
Assistant Professor @LSE_GRI | British Academy Fellow | Climate Law & Litigation | Climate Policy & Governance | Environmental lawyer | Brazilian/Londoner
London, England
21. Marco Simons
General Counsel at @EarthRightsIntl . Tweeting about intl human rights & environmental law, corporate accountability & climate change. Views are my own.
Washington DC
22. Patricia G. Ferreira
Assistant Professor in Transnational Law & Director of Transnational Env Law & Policy Clinic @WindsorLaw. Climate Law, International ENV law, Canadian ENV law.
Windsor, Ontario
23. Maria L. Banda
Climate Law & Policy | International Law | IR | Green Economy. @UTLaw RTs ≠ endorsements Toronto, Ontario
24. Sinéad Mercier
Militant optimist. Gaeilgeoir. Consultant on climate change law and policy, special interest in #JustTransition and human rights. All own views.
https://askeatonarts.com/publications/
25. Joseph A. MacDougald
@UConnLaw – Professor in Residence, Executive Director, Center for Energy & Environmental Law. Studies Climate Law, Land Use, and Energy Law.
Hartford CT
26. Steph Hodgins-May
International Climate Law | Climate Justice | Organic Farming | Politics | Campaigns & Advocacy
St Kilda
27. Caio Borges 包凯越
Lawyer @ iCS. PhD Int. Econ. Law (USP/Fudan) & Master in Law (FGV). Climate Change Law & Policy | Development Finance | Business & HR | Personal views.
Rio de Janeiro, Brazil
28. Harro van Asselt
Professor @UEFLawSchool @uefcceel丨Associate @SEIClimate丨Visiting Researcher @UUCopernicus丨Editor @RECIELjournal丨Climate change law and policy geek
Utrecht, The Netherlands
[Editor's note at 10th October 2020: Harro then shared this brilliant expansion for the list]
29. Dianne Saxe Ph.D. in Law
Top environment & climate lawyer. Environmental Commissioner 2015-19. http://SaxeFacts.com. Green Economy Heroes podcast. Wikipedia.
Toronto
30. Tom Arup
Work @IGCC_update + @AIGCC_update. Climate, finance + international law. Dees, Chooks + Melbourne City. Lover. Views mine
Sydney, Melbourne and beyond
31. Professor Felicity Gerry QC
Taking on Contemporary International Legal Challenges #Terrorism #warcrimes #Trafficking #Slavery #Complicity #Climatelaw @deakinlaw @greenslist @carmeliteuk
Melbourne and London
https://www.felicitygerry.com/
32. Lawyers for Climate Justice Australia
Aus lawyers and law students seeking action on climate. We acknowledge Aboriginal & Torres Strait Islander laws and practices protected Country for millennia.
Australia
33. James Cameron
Advocate, trusted adviser and entrepreneur. Seeking solutions to climate change; bridging law, finance and technology; shaping ideas into action.
London
https://www.james-cameron.co.uk/
34. UNC Center for Climate, Energy, Enviro. & Econ.
The Center for Climate, Energy, Environment and Economics at @unc_law
Chapel Hill, NC
35. Kassie Siegel
Director, Center for Biological Diversity's Climate Law Institute; Climate Director, Center Action Fund. @CenterForBioDiv @CBD_Climate @CBD_Action_Fund
36. Christina Voigt
"Dr. Christina Voigt is a renowned expert in international environmental law and professor at the University of Oslo. She is passionate about legal issues of climate change, environmental multilateralism, and sustainability. Professor Voigt has published widely on these topics and is a frequent speaker at international and national events. She also works as legal adviser for the Government of Norway, as well as for several International and Non-Governmental Organisations.
Professor Voigt is the chair of the Climate Change Specialist Group of the IUCN World Commission on Environmental Law and a member of the IUCN Climate Change Task Force. She currently is the official candidate for the position of chair of the IUCN World Commission on Environmental Law, for election at the postponed IUCN World Conservation Congress in 2021."
Oslo
37. Nilufer Oral
"Director, Centre for Intl Law- NUS. Member of UN International Law Commission. Retweets are not endorsements."
Singapore
38. KPS Thakur
Law Officer @ Ministry of Environment, Forest & Climate Change, Government of India
Himachal Pradesh, India
39. Sanjay Upadhyay
Supreme Court Advocate and Managing Partner Enviro Legal Defence Firm, India's first environmental law firm
Noida, Indi
40. Shilpa Chohan
Advocate, Supreme Court of India and Founding Partner, Indian Environment Law Organization (IELO)#environment law firm #environmental lawyer#nature catcher
New Delhi, India
41. Climate Action Network South Asia
CANSA is a coalition of over 238 civil societies organisations working in 08 South Asian countries to action to limit human-induced climate change.
South Asia
42. Greenpeace East Asia
@GreenpeaceEAsia
Greenpeace is in East Asia to fight pollution, stop climate change and save forests.
Beijing
43. Nicholas Rosellini
Former #UN, mostly recently in #China. #sustainabledevelopment #globaldev #climatechange #Asia #Pacific
London, UK
44. Joseph Teo
Chief Negotiator for Climate Change Singapore. All tweets are personal views.
Singapore
Further Climate Change Legal Professionals to Follow on Twitter
This is, of course, just a small selection of the great many people out there specialising in climate change law and environmental law, who are all helping turn the tide on climate change.
See point 28 above, where Harro van Asselt tweets a very helpful expanded list of people he recommends you follow and connect with.
Many thanks also to Kristin Casper, Greenpeace International's Senior Legal Counsel for Strategic Litigation, who shared these further recommendations of who she considers to be her climate law heroes:-
And thanks very much also to Dr Seán Doolan for pointing out his expanded list here:-
And others here:-
Climate Change Legal Influencers on Twitter Beyond the Western World
Director of the Centre for Intl Law at the National University of Singapore (NUS) and Member of UN International Law Commission, Nilufer Oral rightly asked what influence there is on Twitter outside of the Western World – another reason the original list of 35 above needed to be expanded:-
With that in mind, the list above (points 37 onwards) is a start to this – if any can provide further suggestions to provide a truly global representation of legal sector climate influencers that would be much appreciated (bearing in mind also that this list is only (and hopefully) going to keep growing significantly soon.
Keep in touch
Thank you for reading. If you've found this useful please do share and, again, if there is anyone else you think ought to be included please do tweet us @climateblawg to let us know. And if you'd like to publish (or republish) an article to our site to amplify your message please do get in touch. Our mission is work with others to share useful insights on law and legal regulation in respect of climate change and hopefully to make a contribution in respect of changing and improving climate change law across the world.